Belly Day // Twenty-One Weeks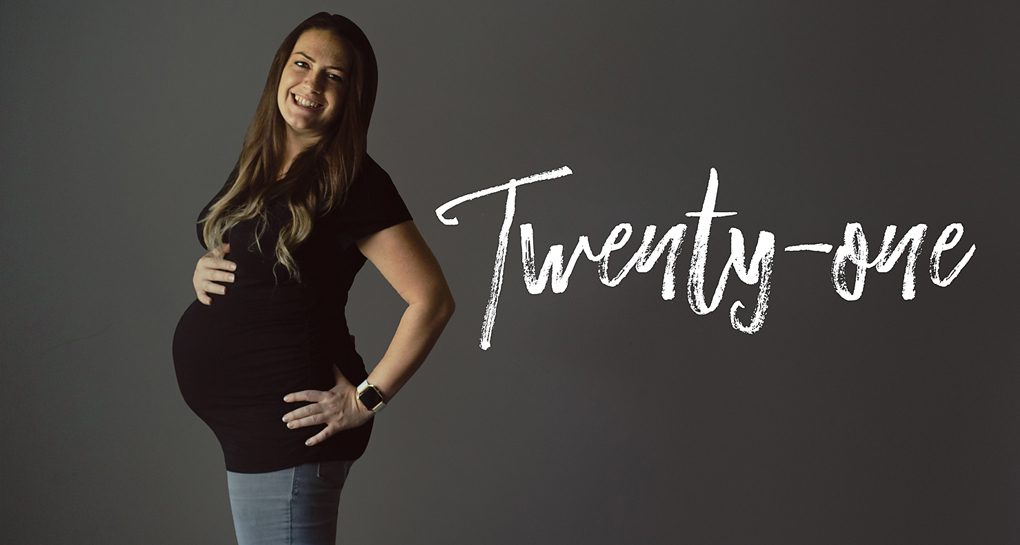 A quick update for a quick week! It sped by, as life fills with things to do and plan. This week I am working furiously to wrap up some life and work things and prep for our roadtrip baby-moon!!! Steven and I are leaving soon for our big trip for just the two of us… well, the three of us ;). I love to overthink and over-do things so I have grand plans for this week. We shall see how it all comes together. We've had some minor car issues so I won't have the van in my possession until tonight. That leaves very little time to do all the things I want to do. I'm not discouraged, though, just challenged. I do feel impatient, though. Bah!
This week you'll notice that Steven was present for our weekly video. This is because I procrastinated taking the progress picture until last minute. This week we also celebrated Miles' 5th birthday! Can't believe that little man has been here that long!!! It was fun to share in his enthusiasm this week. We got to celebrate as a family with a couple friends on his actual birthday, then again with all the extended family at my parent's house on the weekend. He has been smothered in love and presents. (I felt giddy with all the love, too)
Other than all that awesome stuff, there's not much else to report! The next two weeks of updates might be a little less conventional since we'll be gearing up for our trip, then on our trip.
Baby's Size| Carrot
Sleep | Still had a couple days of waking up at 5 a.m. and staying up. Otherwise it's not so bad.
Cravings | One of my favorite quick, go-to snacks is pretzels with cream cheese. I used to eat this all the time when I was a teenager who spent hours in her room reading books and snacking. Those were some kind of days. I've also been loving POM pomegranate juice, still, and my spicy coffee. Burgers are also always a winner.
Food Aversions | I can't admit to many. I've had tacos on the menu for over a month and I keep avoiding making them because it doesn't sound exciting.
Symptoms | It's about the same as last week. I feel like my lips and nose are a little puffy. The worst thing has been this strange pelvic pain. It's not quite like the round ligament pain I'm used to experiencing on my sides, it's right on my pubic bone. It feels like someone whacked me there with a baseball bat. You're welcome. Anyway… I swear I read something about this condition last month and thought to myself "Wow, I've had some pretty bad symptoms before, but thank heaven I've never had to suffer that" and now here I am. Lol. It's not totally debilitating yet, but when I sit at the end of the day then try to stand up again it's pretty awful.
Doctor's Appointment | Just a couple days from now. It should be pretty routine and short and boring. I'll ask about the baseball bat to the crotch thing and that's about it.
Movement | I catch the movements on the outside frequently now. For awhile all the kicks I felt were generally in the same area, but now I've been feeling things on all sides! I feel most of the movements on the outside edges of my belly.
Gender | Female
Best moment of the week | All the birthday celebrations with Miles, a couple good home-school days, some one-on-one bonding time with Finn the other day.
What I miss |  Predictable responses to my actions. Such as… knowing I can walk a mile and be ok. Knowing I can stand up and not yelp in pain.
Check out the updates from my previous pregnancies
Miles: Baby Bump | 21 Weeks
Finn: Baby Bump Day | 21 Weeks