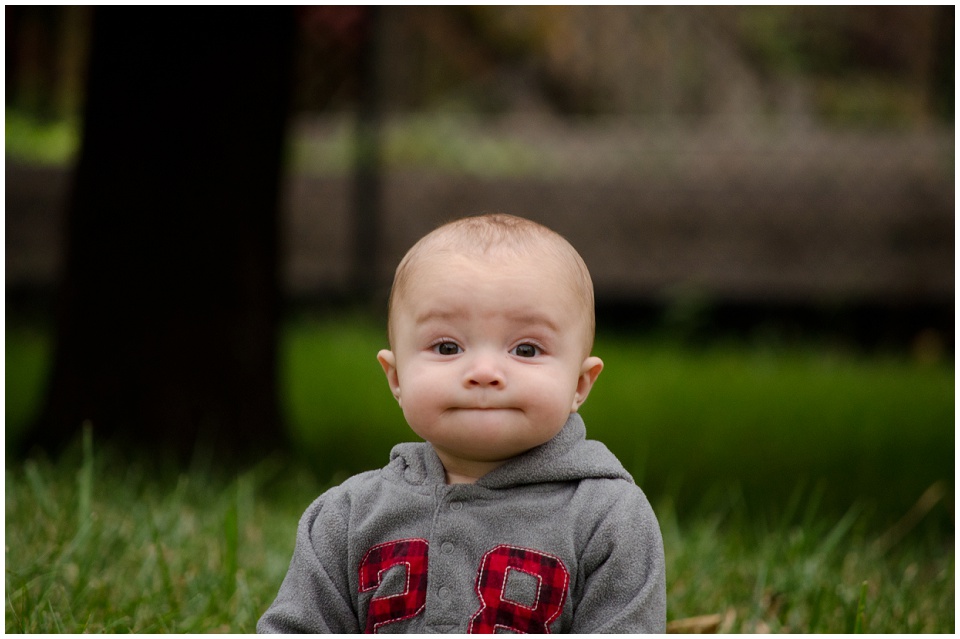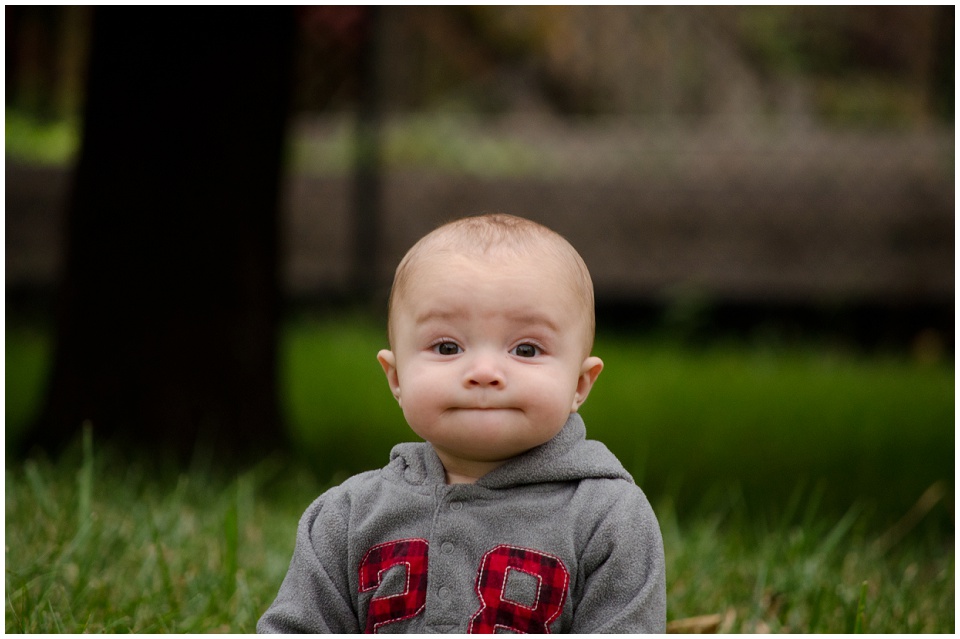 Here we are… half a year old!!! Nah… I think I'll remain comfortably here in my realm of "denial."
I think we finally have a teether on our hands. Finn has been overall a very chill, happy baby, so it's odd to have him fussing constantly. He will barely let me out of his sight, poor little! He chews teethers with determination and chomps his fingers a bit harder than before. His sleep is suffering (and thus, so am I). The easy ones apparently teeth the hardest. I'd be very happy if those buggers would just pop on through and give us a little reprieve.
Stats from his six month well visit:
Weight– 19lb 11oz (%83) | Height – 28″ (%92) | Head – 17.75 (%84)
Sounds – He is starting to form "words" lately like "Mom mom mom mom" and "Rawr rawn raaaah." Now when he tries to complain to me about how tough it is to be a half a year old he'll use his words for optimum impact. It works. He charms me into picking him up and kissing him all over. Whether intentional or not, when I hear "maaam mama mom mam" over and over I can't help but feel special, right? He's making loud, high pitched squeals often, especially when he's playing with a favorite toy such as yellow minions and frozen teether toys.
Movement – He is able to quickly bend from one end of his "play circle" to another to grab toys that someone manage to find their way next to his feet. He is sitting really well now and I can leave him there for a minute or two without too much fear that he'll topple. That is, unless brother is in the room, then it's perpetual fear because Miles must think he looks too much like a bowling pin, sitting there all cute and steady. I've seen him get up on his hands and toes a few times so I bet we'll have a crawler by next month's update.
I love my little man and I will never be done staring into his eyes and marveling at the intensity brewing within. See you in December!