2013 Fall Mini Sessions | Heritage Park, Olathe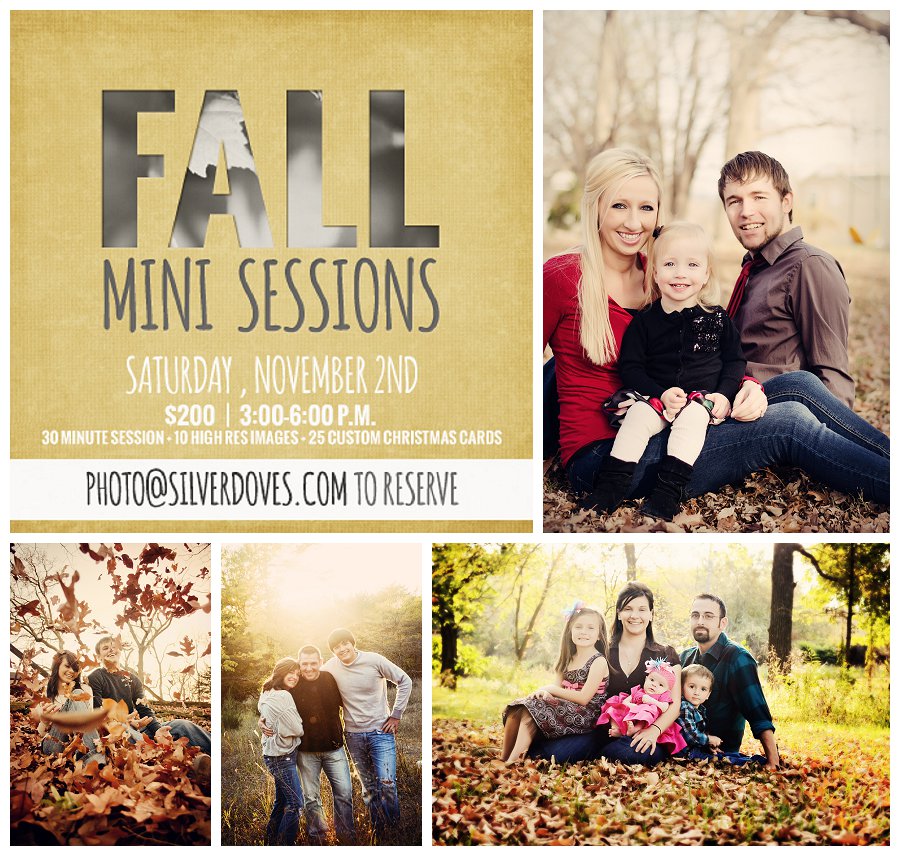 I didn't plan to offer any mini sessions this year, but once the leaves  started changing I knew I just had to do something to get my fix in! Fall is my favorite time of year and I can't think of a better way to celebrate than to jump into a huge pile of leaves with you and your loved ones and capture the spirit of the season. Here is some information for you, if you have questions for me or would like to reserve your time slot, please email me at photo@silverdoves.com.
Fall Mini Sessions
Saturday, November 2nd, 3:00-6:00 p.m. 
(6 time slots available)
Heritage Park, Olathe, KS
$200
What you get:
30 minute session for up to 5 people
10 high resolution images with printing rights
25 custom-designed Christmas cards with envelopes
To reserve your time, send an email to photo@silverdoves.com
Custom Christmas Card Design Samples