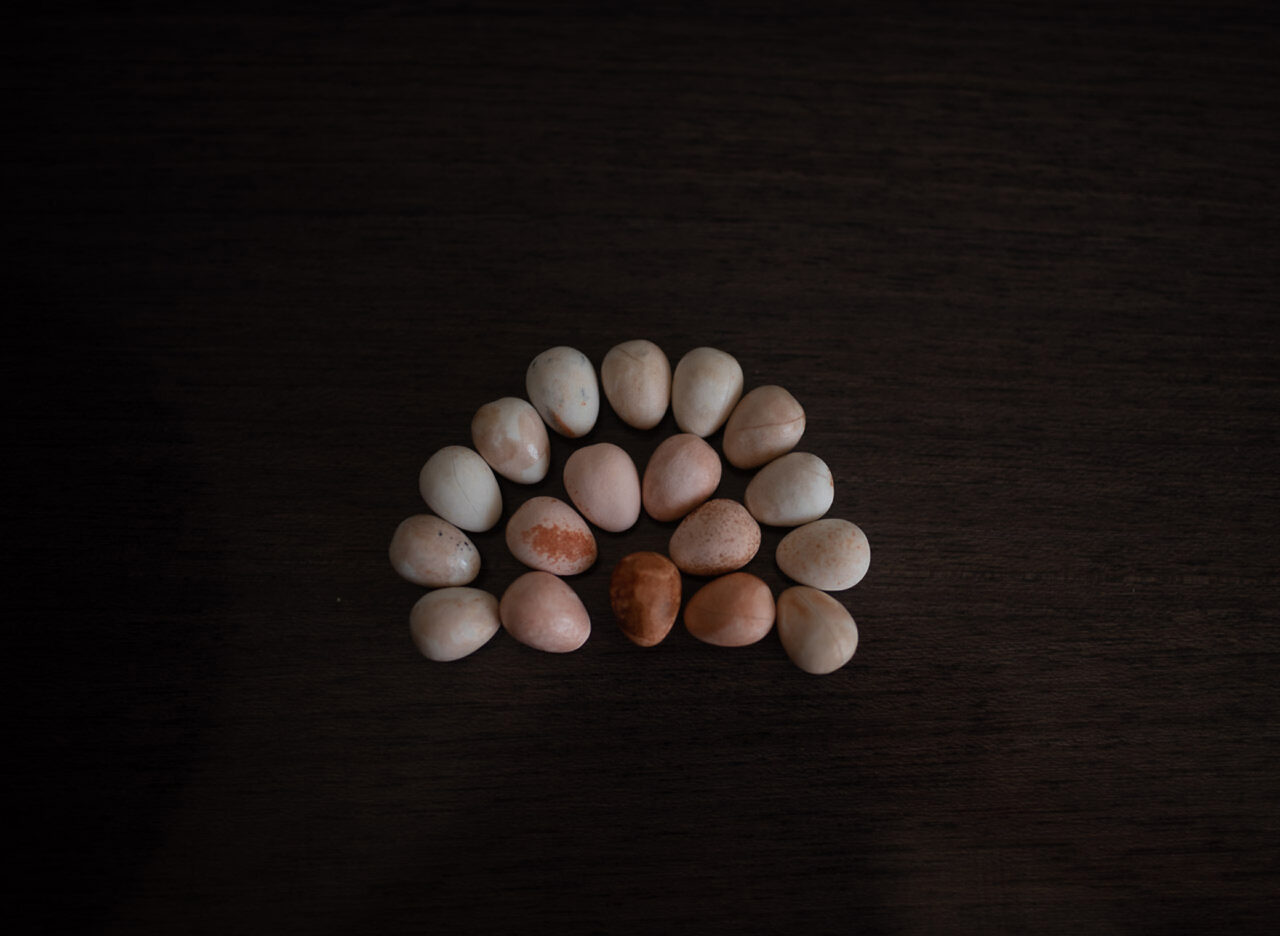 Painted mini eggs in your own favorite colors
I am a sucker for Cadbury mini eggs to begin with, their taste and the matte candy shell. But I wondered how I could get eggs that were the blush and golden colors of my dreams. Then I considered how I used food coloring with alcohol to paint my sugar cookies the last few Christmases. So I decided to try making my own painted mini eggs using the same method, and it worked wonderfully!
It was a great activity for the kids, too. I preferred it to painting or dying larger eggs. Plus you can eat them!
Supplies you'll need:
Mini chocolate eggs (I prefer the Cadbury mini eggs, but we also painted some whopper eggs with this method and they turned out fine. I also used some of the specialty mini eggs that had a metallic sheen.)
Food colors of your choice (you'll want to use gel colors)
Clear alcohol ( I used vodka, you can use another clear alcohol or even some pure extracts, such as lemon or almond can be used)
Food-safe paint brushes (I used Wilton Cake Decorating Tools 5-Piece Brush Set, Synthetic bristles)
Small bowls or plates
Toothpicks
Lots of paper towels :)
Use a toothpick to scoop a small amount of your gel color(s) and smear them near the edge of a small plate. Pour a small amount of alcohol near the center of your plate. Use a brush to gently mix each color with a small amount of the alcohol.
Use your brush to paint the colors onto the eggs. If your shells begin to smear or crack, try using less alcohol. Or do it on purpose for a fun texture! Another fun thing to do is to your your brush to splatter speckles with food coloring. Experiment with fun textures and color blends! Set your painted mini eggs on a paper towel to dry (they dry quickly).
If you're using other colors, it's helpful to have another small glass with alcohol to "wash" your brushes between colors, blotting them on a paper towel before switching to the next color.