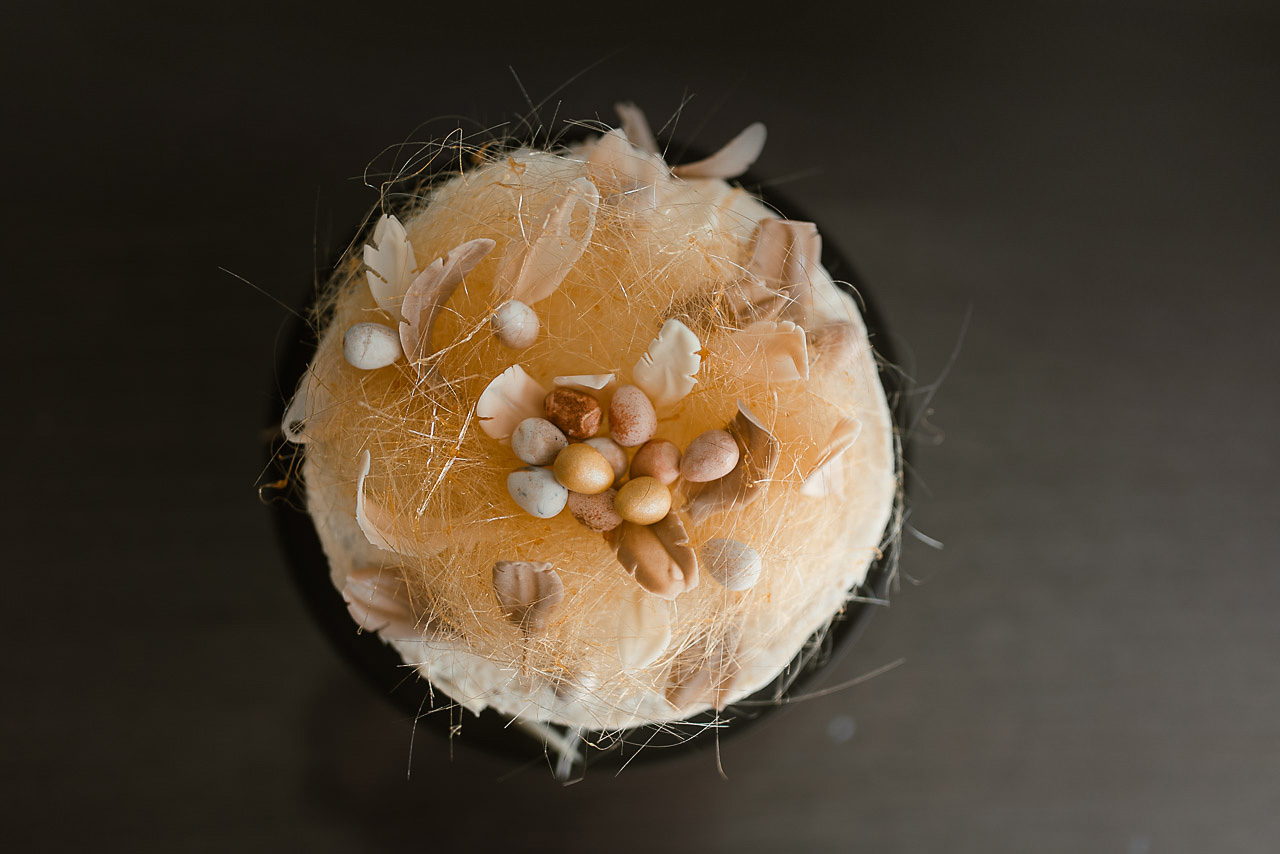 Last spring, I was inspired to create an Easter nest cake with a delicate, whimsical touch. I enjoy the pastel, colorful trappings of eggs and flowers that fill our feeds and tickle our eyes when we walk down the holiday isles at the store. However, I couldn't help but bring into this cake my love of blush colors and golden hues.
As with most of these kind of projects, I get an idea stuck in my head and find myself hyper-focused on it until it becomes reality (or some version of it). Then I look back at it and wonder where the heck this came from and if I'll ever feel that motivated again. Haha! Usually the urge will hit again, though it might take a few months for the memory of a messy kitchen to grow foggy in my mind. Then comes another wild hair. But having a little gallery of photos reminding me of the thrill I felt and the work I invested makes it worth it. That's why I decided to blog about it, even a year after the fact. I'm proud of the effort I made, and maybe if I post pictures that will be enough, and I won't feel like I need to go make another one!
Hand-painted Cadbury mini eggs
I thought I would run through a few of the elements of this cake and how I created them. I've already published a post that runs through my process for painting the eggs. You can find that here: Hand-painted mini eggs
Chocolate feathers
I created the feathers with tempered white chocolate using a method similar to this one. Here is another helpful video for working with chocolate. I used white chocolate, but added gel food coloring to achieve the colors I was wanting.
Basically you use a knife, dip a flat edge in the chocolate and gently press it to parchment paper and pull it directly up, then down toward the end to create the shaft of the feather. If you want the feathers to have a curled shape, rest the parchment on a bent or curved surface to cool. (there are molds for this, but I just created a "ditch" using items in my vicinity and nestled the parchment into it). Once the chocolate cools, use a thin paring knife, heated a bit, to carefully create notches in the edges of the feathers. It is easier if you can put the feathers in the fridge first.
Spun sugar nest
I created the nest using spun sugar that I gathered and shaped. This is the technique I used. https://www.youtube.com/watch?v=_h9-sJUleyA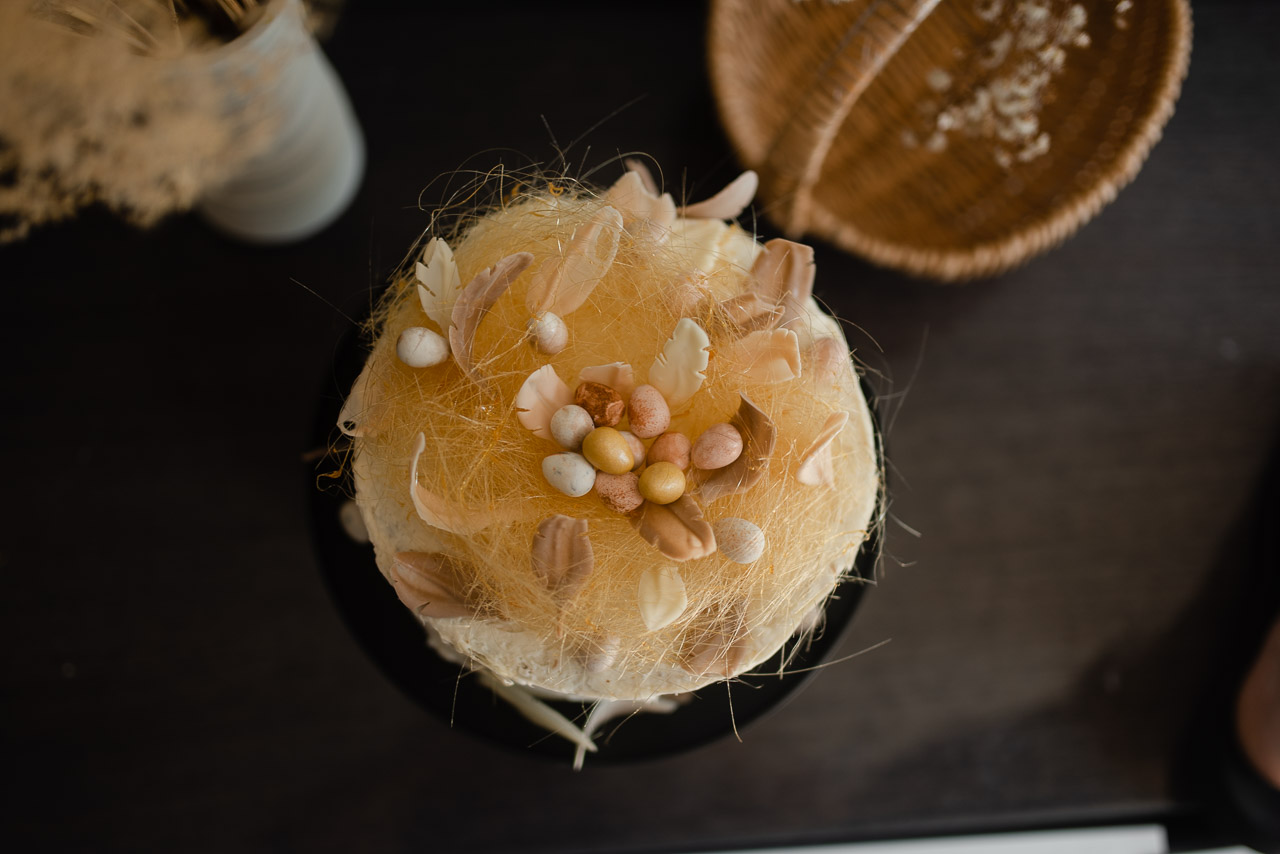 The final product:
A whimsical Easter nest cake with a spun sugar nest, decorated with feathers and mini eggs. You'll notice I also used some extras to decorate cupcakes with the same colored eggs, feathers, and some extra spun sugar.