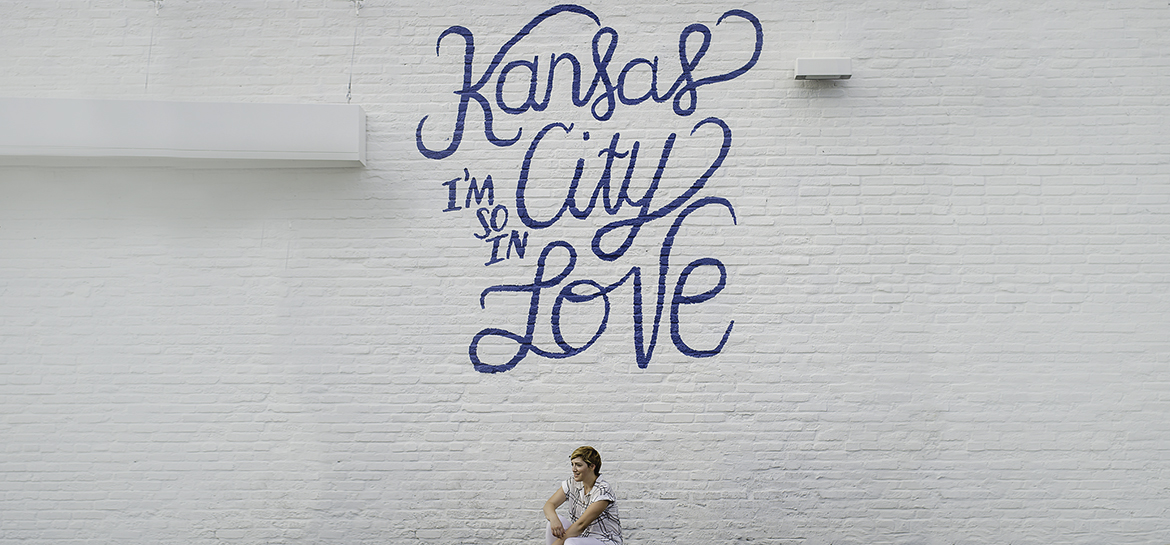 If you're from around the KC area, you've probably began to notice this mural popping up in your Facebook feeds and friends' photos lately. The moment I saw it in a photo by a fellow Kansas City photographer, I was like "Whah??? Where is it?!" Then, a week or so later, my sister, Bethany, came to visit. She's a traveler, an adventurer of cities. She is truly in love with Kansas City, so I thought it would be perfect. When I told her about the wall she was like "Umm, definitely."
And there you have it.
The day we ventured out also happened to be National Ice Cream day, so naturally we had to stop by Glacé to celebrate.