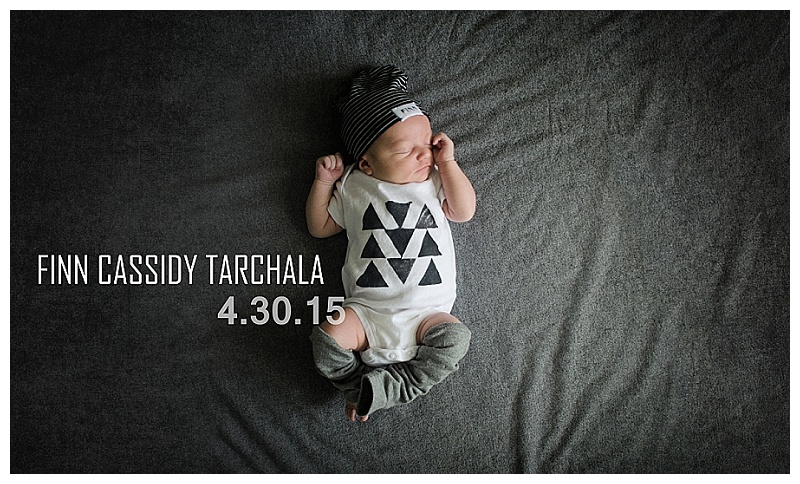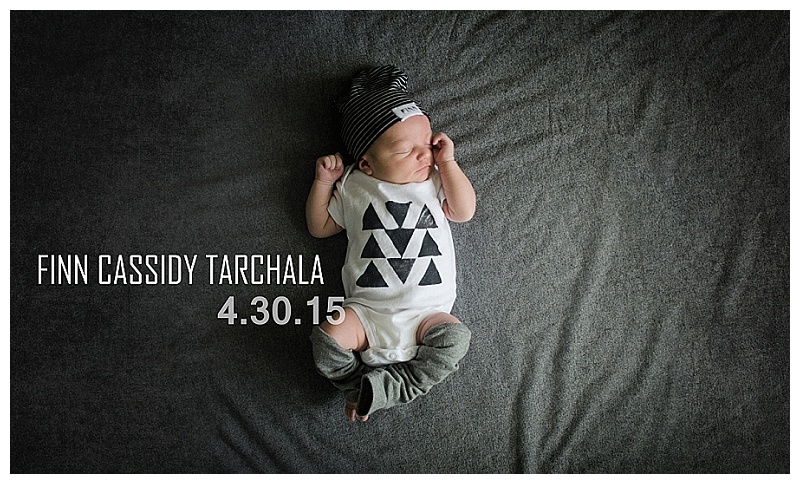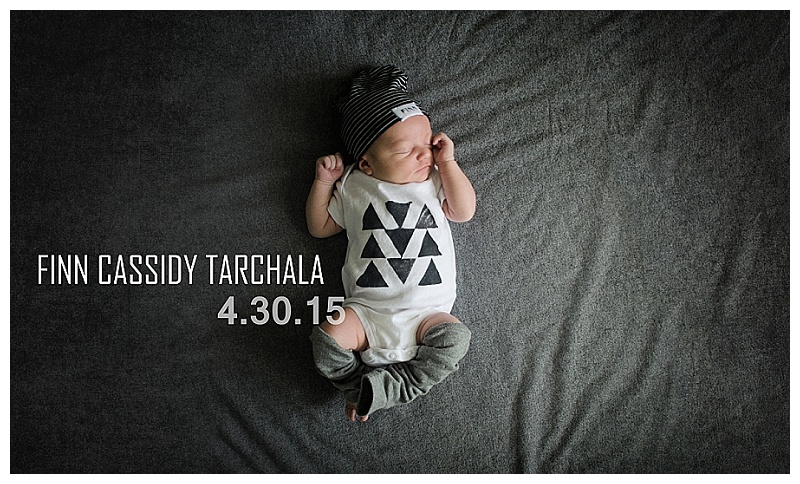 Here it is, his official birth announcement!
Finn Cassidy Tarchala, born April 30, 2015
Weight: 9.0 lb | Length: 21 inches
He was not quite a week old and just being his adorable self in these pictures. Finn and I both woke up early on the morning I took these photos, he was wide awake and happy and I was about to embark on my first day at home alone with both boys! It was a special moment with my new baby and with both my boys.
I did, however, have some realizations… realization #1: I need to work on my closeup baby photography skills (I've really only had a few to practice with, good thing I have lots of friends and family having babies soon!) #2: My baby fashion style has changed a bit since Miles was this tiny. He was also born just before the fall season, so he wore lots of adorable layered sweaters and stuff. Finn wears lots of onsies and that's about it. But he looks so cute doing it and I am in love with the look of a onesie with just leg warmers or leggings worn under the shirt. I truly think it's adorable, it also happens to be remarkably simple.
I also plan to post a birth story eventually, thank you for being patient with this new mother of two! I can't believe that's me!