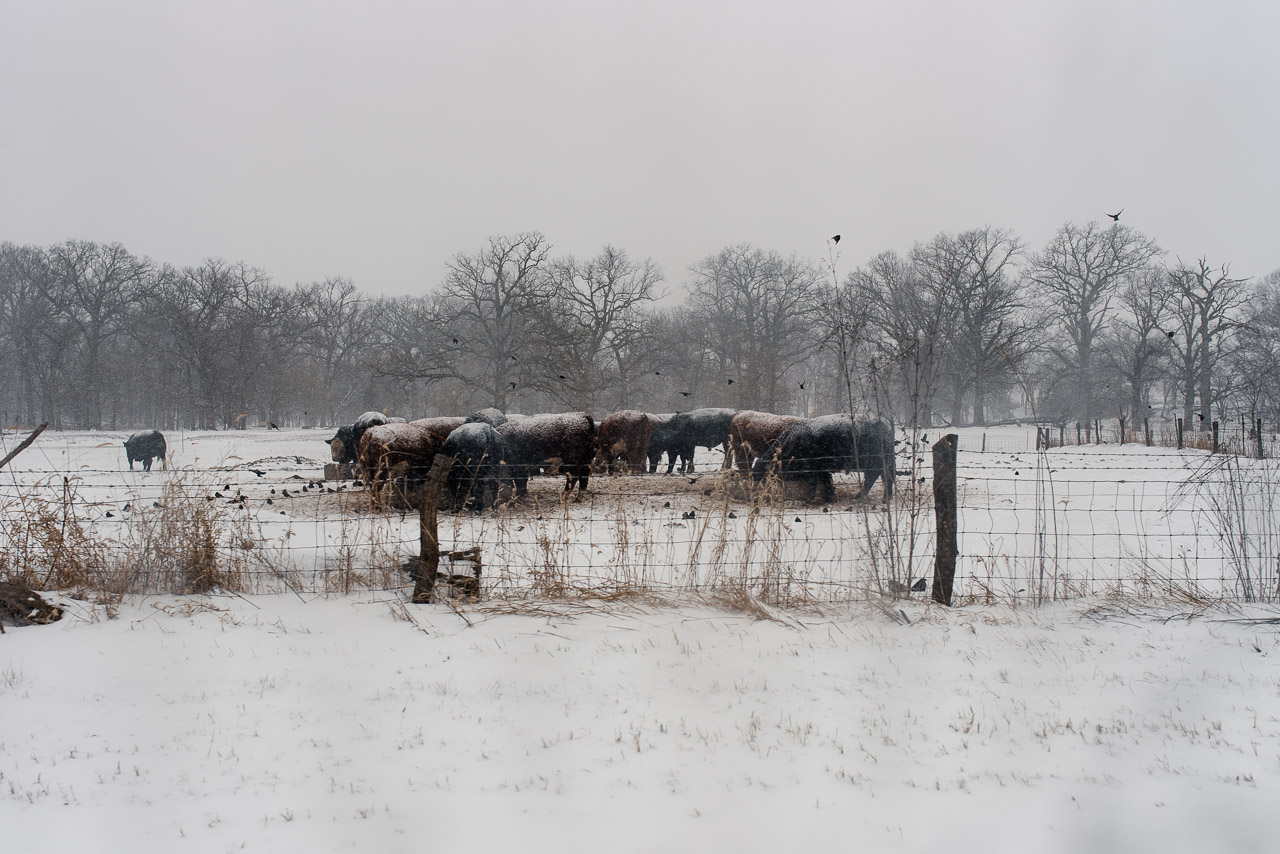 Bleak and Beautiful
Over the last few years I've come to appreciate each season for it's own charms. Particularly I've found myself fascinated by the bleakness of winter. I wonder at the way the palette of color changes throughout the year. Winter in our area is a minimalist's dream, really. White, black, nude, repeat (as one inspirational Pinterest quote succinctly stated.) Our Creator is, as always, the Master Artist.
Almost like a reflection of the days passing slowly out the window, inside my soul felt somewhat bleak as well through these months. Following the bustle of the Christmas holiday I fell into a long-anticipated break from busy-ness, intentionally slowing down and letting my mind and body rest. But a few weeks in, I found myself slowing down even to the point that I resembled the world of winter around me. Nearly frozen in activity, buried under a layer of cold and snow. My dormancy at times bothered me and yet I begin to wonder if it hasn't been a needed rest after all. And while I sometimes wish I could jump up out of my plodding pace and begin racing towards something with visible results, I can now imagine there is a sensible order in slowly letting myself sprout up. In the way the grass in our back yard is just beginning to peek out from the dirt, I can feel myself beginning to emerge from the winter, too.
As I reflect on these recent days I see that things were accomplished, in their slow way. The lack of specific purpose allowed room for self-examination and unexpected opportunities for learning. I thought nothing was happening under the frozen earth, but dreams were germinating, and I was carefully being primed for spring, when my roots can begin to expand deeper.
14 For this reason I bow my knees before the Father, 15 from whom every family[c] in heaven and on earth is named, 16 that according to the riches of his glory he may grant you to be strengthened with power through his Spirit in your inner being, 17 so that Christ may dwell in your hearts through faith—that you, being rooted and grounded in love, 18 may have strength to comprehend with all the saints what is the breadth and length and height and depth, 19 and to know the love of Christ that surpasses knowledge, that you may be filled with all the fullness of God.20 Now to him who is able to do far more abundantly than all that we ask or think, according to the power at work within us, 21 to him be glory in the church and in Christ Jesus throughout all generations, forever and ever. Amen.

Ephesians 3:14-21 ESV
There are benefits to these seasons, both in our hearts and in nature. On occasion I ventured out to capture some of the virtues of winter. We had a uniquely cold and snowy winter, often reminding me of the tundra high on Trail Ridge Road in Colorado, dry and cold, with flurries suspended in the air for days. I found it mesmerizing. Here I've decided to showcase some favorites from the last few months, taken on different days sprinkled through the months of January and February.