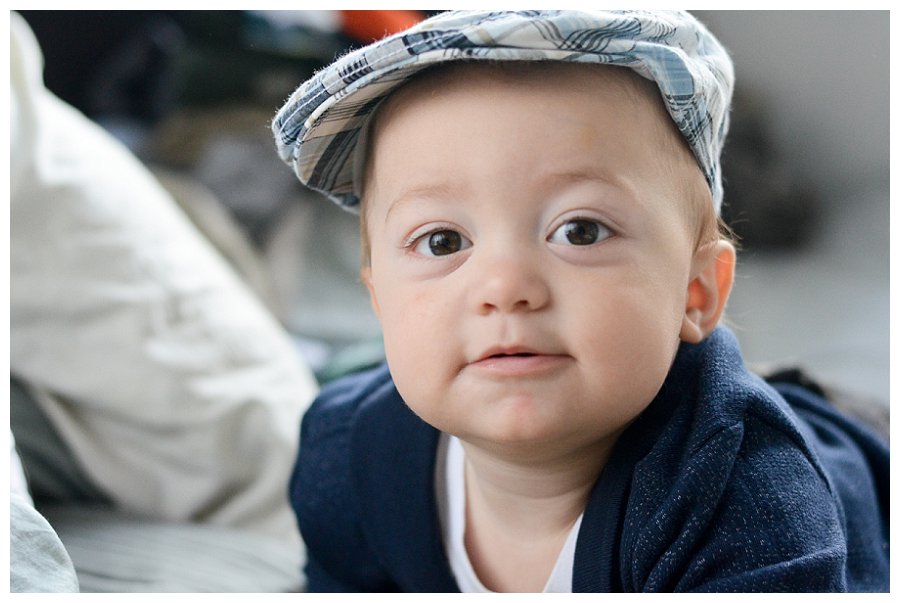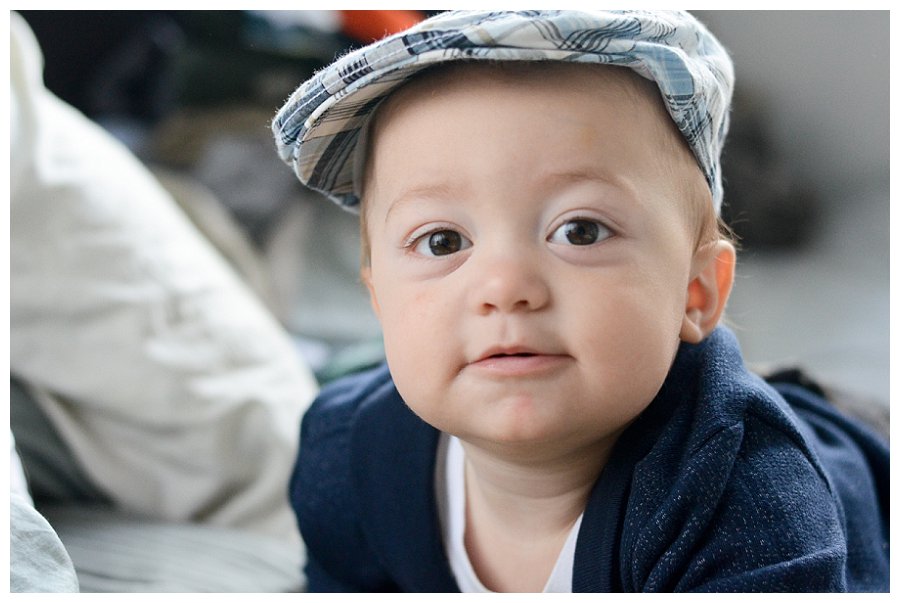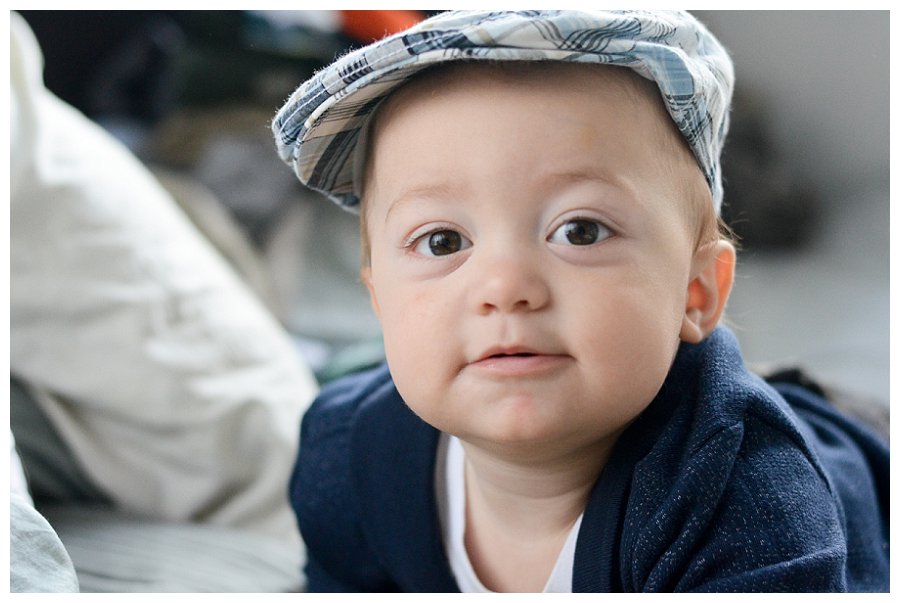 That's right! We've reached the one-year mark! I can NOT believe it's been a whole year since I wrote about that day I met my little boy.  We celebrated his first birthday early (on the 15th) with friends and family and you can read about that soon and see some photos of all the crazy stuff I spent hours DIY-ing for it. Haha.
This month it's like he knew there was a big day coming up and he was determined to be all grown up by the time it came. He starting talking to himself and to us constantly and interacting with us more, showing us things he must have found pretty fascinating and telling us so many stories. If only I knew what he was saying. His language is beautiful, I could listen to him tell stories all day, even without translation.
He took a few unassisted steps, but he's still not comfortable walking. He has great control and can stand for a long time, but he's just cautious. That's my boy.
One not-so-fun change is in his sleeping, but I'll get to that.
Growth
Height: 30.75″ | Weight: 25 lbs.
Development
Strength & Mobility
Well we sort of covered this, but he moves mostly by cruising around furniture (and our bodies). He especially loves pants. (As in climbing MY pants) He's been climbing things and given me several near heart attacks. If he wants to get somewhere across the room quickly he will use the hands and feet crawl, sans knees. He's taken a number of steps in succession now but I still wouldn't say he's walking. I feel like it could be so soon now, though. Exciting times.
Hand/Eye Coordination
He absolutely LOVES to hammer things, drum things and dance. He could just dance forever! It's freaking adorable and we give him every opportunity to show off because we love to watch it.  He started stacking things and I love seeing him try to use items he finds on other random items. I have fun trying to imagine what the two could possibly have in common lol
Food
He's able to eat anything now! Nothing seems to be sitting badly with him. He loves to share our food. When we eat on the couch (which is hopefully going to be less and less) he will come up and "beg" and grab at everything in sight, even if he just ate his own food. He especially seems to love  chicken and black beans and of course sweet things.
Sleep
This is a bad one. He has hit some weird phase and it's killing me. He stays awake longer between naps, meaning his 2nd "nap" has been pushed to almost dinnertime, making his "bedtime" WAY too late. Like midnight or 1 a.m. late. I tried putting him to bed anyway even though I can tell he doesn't want to, but we'll play the "No, lay back down" game for an hour before I give up. Instead we've been trying to get him a nap in the middle of the day and keeping him up a little longer and giving him an early bed time. This is day two and I'm not sure how well it's going. He literally crashed in Steven's lap on the first night and woke up every hour until morning. A total of 13 hours with a restless period around 5 a.m. and a very tired momma who couldn't fall back to sleep after the restless period. Today is the only other time we've tried it and bedtime is earlier and let's hope he doesn't wake up anytime too soon and if he does, hopefully he'll go back to sleep. I better type quietly. Lol. Oh and don't get me started on no night nursing. One thing at a time please.
Social & Vocalization
He has his own language, pretty much. It seems to feature whining and complaining. He likes to tell me his woes and I will give him sympathy, a rub on the back of the head, as if to say "I feel ya, Buddy." I'm anxious to pick out a distinguishable word.
Memories
Of course his birthday party will be one for the books. Also watching him wobble several steps just the other night (in close proximity to the couch, just in case.)
Other Photos