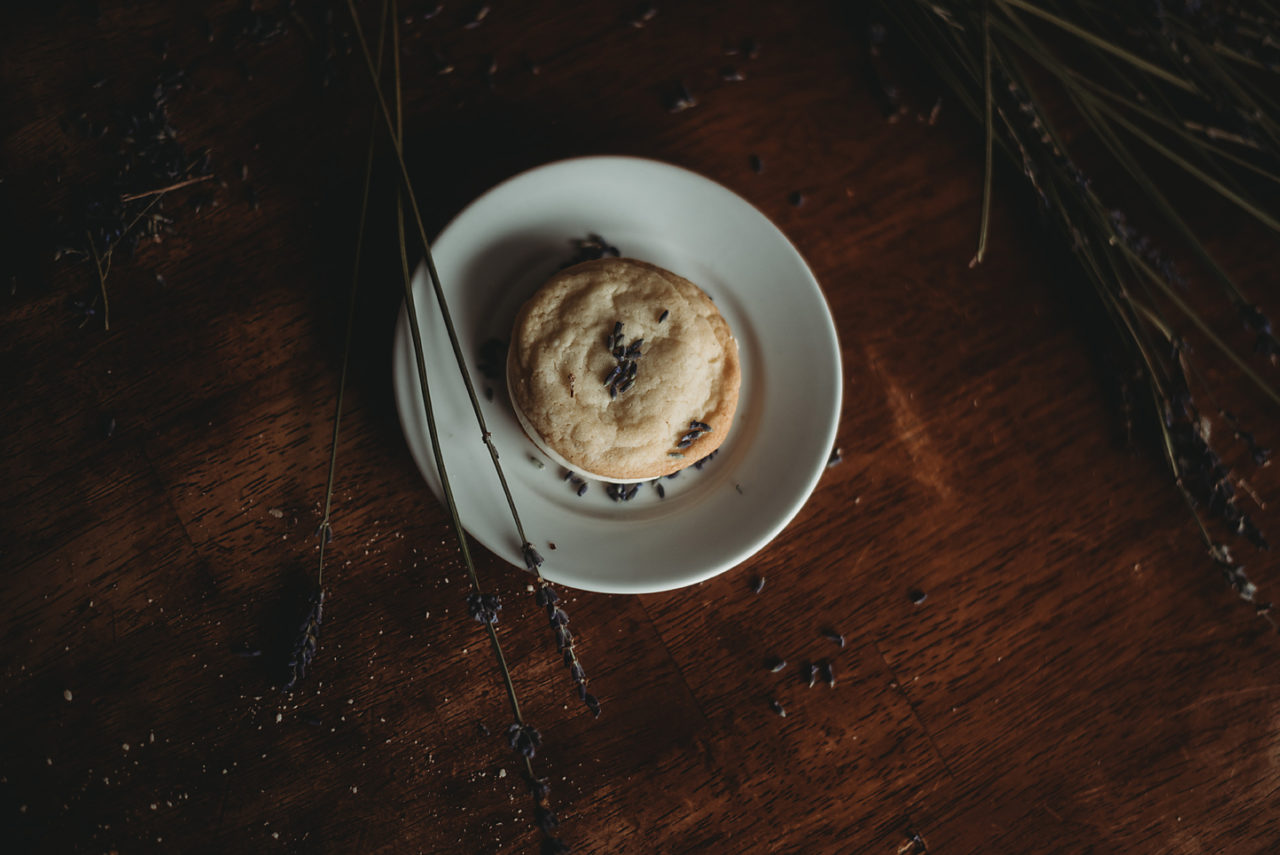 How did this recipe end up with such a complicated title?
Short answer: I'm a complicated person who likes to complicate things.
Long answer: For those of you that actually read the absurd stories at the beginning of recipes, this is for you… our church was hosting a week of special events for a Missions Conference and I ended up volunteering or being in other ways enlisted to make several desserts. In most cases I went with the regulars like brownies and Rice Krispy treats. On this particular day however, I had a whim (and a dwindling pantry of ingredients). I thought it was the right opportunity to get creative so I began the brainstorm, trying to come up with something I could make with ingredients I already had on hand.
A good friend of the family growing up once shared her recipe for making cookies using a box of cake mix. I've made them using her recipe for years and I have always been happy with how they turned out. I thought I could do that, but I only had yellow cake mix available and that seemed rather boring. I went to Google to search for creative cake mix cookies but most of them took their flavor from the cake mix or some cute addition like sprinkles. I also discovered that most of the recipes I found for cake mix cookies used ingredients that were differently proportioned than the one I had been taught by my friend. It was at that point I decided I was just going to pray and wing it. The storm in my brain grew into a typhoon.
Gathering from a supply of favorites from Penzey's (vanilla, almond, and lemon extracts) as well as spices I had recently acquired in their whole form (whole cloves, allspice, cardamom) I ended up with an arsenal of flavors to work with. At this point it was about trying to simplify all the ideas down to something workable and appetizing. Taking advantage of a new mortar and pestle, I crushed all my spices together and sprinkled them in to the mix along with some almond and vanilla extracts. In true over-complicated fashion, I made a sachet of tea and spices and let them infuse into my melted butter before adding it to the mix. Into the whipped cream I added some lemon extract then I sandwiched the cream between cookies. To finish it all off I sprinkled some dried lavender around the edges.
I'm not going to lie, I was kind of shocked when I took my first bite and realized how delicious they were! They were unique but not so unique that they weren't good. They were light and sweet and complex and I was thrilled. My prayers were answered! In the past I have shared recipes on here that I have found elsewhere and tweaked but I think it's safe to say this is one I'm finally able to share from a place of pure prayer and experimentation, and it feels good.
If you're feeling a little extra or just extra adventurous, give this recipe a try.
CHAI INFUSED ALMOND CAKE MIX COOKIES WITH LEMON WHIPPED CREAM FILLING
A simple convenience recipe using cake mix that has been elevated to an artisan level by infusing chai tea and spices into a cookie with a light, lemon whipped icing inside.
Ingredients
1

box

yellow cake mix

1/2

cup

butter

melted

2

tablespoons

chai tea

loose

1

egg

1/2

teaspoon

vanilla extract

1

teaspoon

almond extract

spice mix

ingredient listed below

1/4

cup

powdered sugar
Spice Mix
2

pods

cardamom

1/4

teaspoon

allspice

whole

1/4

teaspoon

cinnamon

ground

1/2

teaspoon

cloves

whole
Lemon Whipped Cream
1

cup

heavy whipping cream

chilled

2

tablespoons

sugar

1

teaspoon

lemon extract

pinch of salt
Instructions
Melt the butter. Add the loose Chai tea to the butter and infuse for several minutes. Once infused, strain the butter through a fine colander or filter directly into the cake mix.

Combine cake mix, infused butter, and egg and mix until well blended.

Take the cookie batter, a tablespoon at a time and roll it into a ball. Roll each ball of batter in a shallow dish of powdered sugar and place onto a cookie sheet lined with parchment. Dip the bottom of a large drinking glass into the bowl of powdered sugar and press gently on the top of each cookie ball to flatten.

Bake at 350 degrees until just beginning to brown on the edges. Remove from the oven and cool on a rack.

While the cookies are baking, whip up the heavy cream along with the sugar, extract, and pinch of salt. When the cookies are cool, spread the whipped cream onto half the cookies (or use a disposable bag like a ziplock with a small cutoff corner to squeeze the filling onto the halves). Add a second cookie to make a sandwich. Roll the edges of the sandwiches in dried lavender flowers.