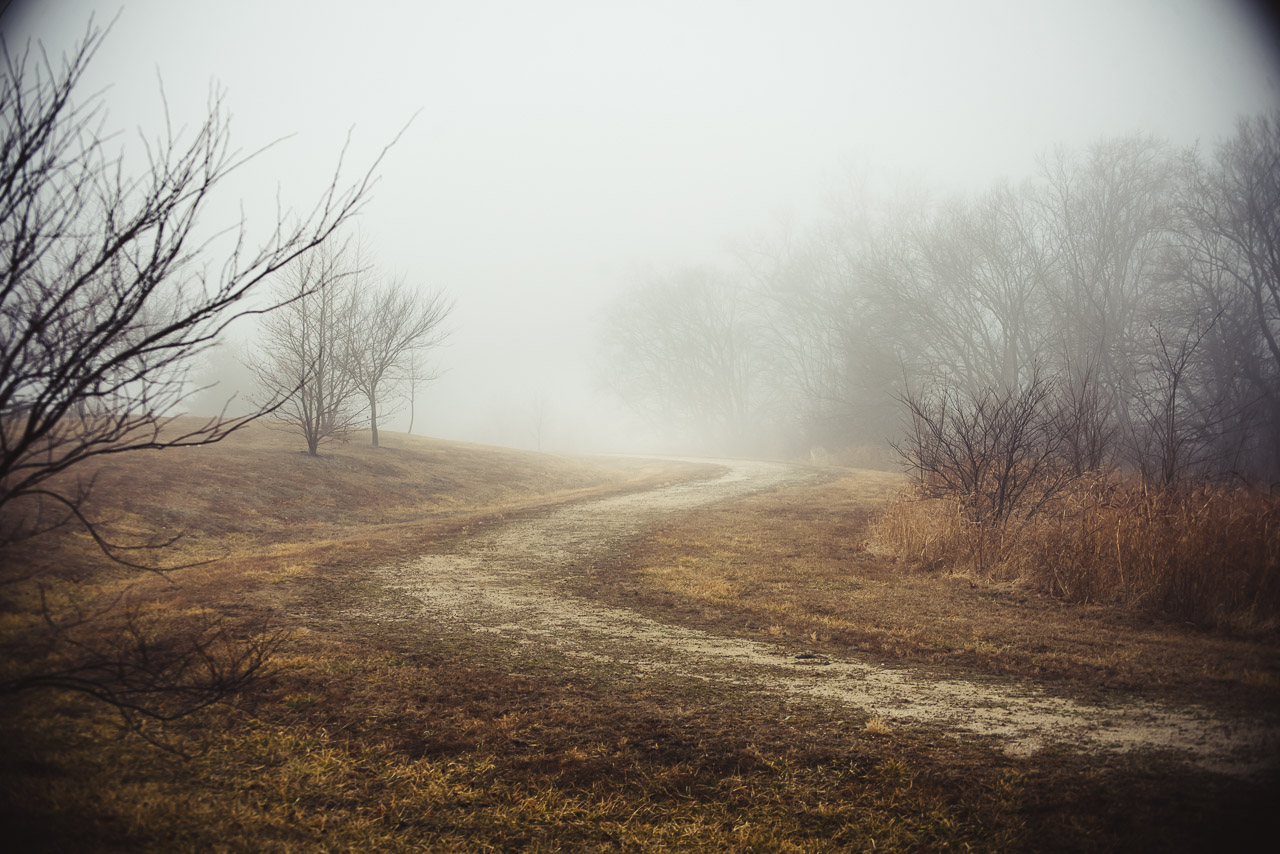 When considering the sluggish trends I had fallen into during the early months of this year, I look to a particular Saturday as one when the I began to awake.
On this morning, I woke in the literal sense, and noticed fog outside the window. Fog is my favorite weather condition for photographs (as long as I'm not at the Maroon Bells, which actually happened once in 2017). Like a kiss of grace from God was the realization that since it was a weekend, I could venture out alone and leave the littles with Steven! In fact, when I asked what he thought of the idea, he told me he had the same thought himself. Which is testament to his typically selfless nature.
With my camera, gear, and my trust mustard raincoat, I set out for nearby Kenneth Bernard to find inspiration.
I found inspiration in abundance. It was one of the warmer days we'd had in a long while. The light was radiating through the thick fog, brightening as I hiked. The serenity of the woods began to infuse me with a similar peace and hope. It felt good to be active, to be doing two of things I most enjoy (hiking and photographing).
(Continue reading below first gallery…)
After a nice, long solitary hike, I began to imagine how pleasant it would be to share the experience with my family. So I drove back home and gathered the brood and we returned to the park.
By this time the fog was beginning to lift, but it was leaving behind a bright, damp world still full of rich colors and perfect weather. I couldn't believe my fortune! Two hikes in one day, each with their own charm and opportunities for art.
I went on to have a very productive and full weekend which birthed a new hope for vibrant days ahead.